Also from the Climate Desk: How a warmer climate could roil the political landscape.
Leslie Christian
Founder, Upstream 21 & Portfolio 21, Seattle
"Small companies are critical to the future of our communities," says Leslie Christian, 62—so she helped concoct an innovative way to support them. Upstream 21, whose board she chairs, is a Portland-based regional holding company that acquires and supports small, locally focused, privately held companies in the Pacific Northwest—currently, three forest-products companies that are embracing sustainable practices. Right from the drafting of its foundational document, Upstream 21 aimed to break away from business as usual: "Our corporate charter specifically states that the best interests of employees, customers, suppliers, the community, and the environment must be balanced with those of the shareholders over both the short and long term," Christian explains. She is also president and CEO of Portfolio 21 Investments, which specializes in environmentally and socially responsible investing, offering a "healthy," if not hefty, return on investment. (Watch Christian explain the Upstream 21 vision here.)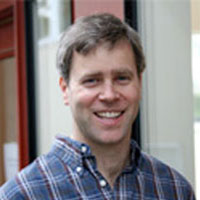 Mike Mathieu
Founder, Front Seat, Seattle
After working at Microsoft and founding an Internet publishing firm, Mike Mathieu, 41, decided to put his software smarts to work for the greater social good. Seattle-based Front Seat, which he founded and chairs, has launched "civic software" projects like Walk Score, which shows you how "walkable" any given US address is, (Grist HQ scores a whopping 98 out of 100—a "Walkers' Paradise"), and City-Go-Round, which spotlights innovative public transit apps like Exit Strategy NYC, which shows you exactly where you should stand on the subway platform to arrive directly in front of the exit at your destination (brilliant). Walk Score has already started to change the way the real-estate industry thinks about walkability; its scores have been incorporated into sites like Zillow.com as well as many agents' individual listings, giving prospective homebuyers more info about the kinds of neighborhoods and lifestyles they might be buying into.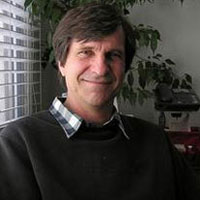 Steve Price
Digital designer, Urban Advantage, Berkeley, California
Digital artist Steve Price wants to show you the future of green urbanism—literally show you. He creates photo simulations of what blighted urban landscapes would look like if they were transformed into healthier, safer, and more sustainable places. Price's Berkeley firm, Urban Advantage, builds these "photo-realistic visualizations" for developers, design firms, and local governments that want to show how a proposed project could revitalize an area. "Everybody kind of nods and agrees and knits their brows as they listen to statistics and information about economic development," Price said of the public meetings he's attended. "Then they see the pictures, and that's when the smiles occur. And the 'oohs' and 'ahs.'"
Robert Cialdini
Psychologist, Tempe, Arizona
Robert Cialdini, 64, until recently a psychology and marketing professor at Arizona State University, wrote Influence, the classic book on persuasion. Lately he's been researching the best ways to persuade people to save energy. In 2007, he coauthored a study that found that giving people info about neighborhood energy-use norms (combined with smiley faces) led to large home-energy savings. His research inspired the creation of the company Opower, which sells software that utilities can use to make smarter bills and inspire energy efficiency. Cialdini now serves as chief scientist for Opower and is president of the Influence at Work consulting firm. (Read a Grist interview with Cialdini and an article about Cialdini's work and power.)
Cisco DeVries
President, Renewable Funding, Oakland, California
Sure, you'd love to have solar panels on your roof, but where would you get tens of thousands of dollars to install them? Cisco Devries, 36, has come up with an innovative answer: Property Assessed Clean Energy (PACE) is a new type of financing program that lets private property owners pay for energy efficiency and renewable-energy projects over 10 to 20 years via an addition to their property-tax bill, instead of coming up with the cash upfront; the financing comes via municipal bonds, and if an owner sells the property, the tax surcharge transfers to the new owner. The concept was first introduced in (where else?) Berkeley in 2007; since then, 17 states have cleared the way for municipalities to use property taxes in this way, and more than 200 US cities and counties are working to launch programs. DeVries' company, Renewable Funding, helps communities set up and run PACE programs. (Read a Grist post by DeVries.)
Matt Golden
President, Founder, & Chief Building Scientist, Recurve, Sausalito, California
Matt Golden, 35, has become something of a golden boy of the nascent energy-efficiency industry. He started Recurve—formerly called Sustainable Spaces—back in 2004, before retrofit was hip. While Recurve works on a software-driven solution to scale up the energy-efficiency business from mom-and-pop shops to a sustainable industry, Golden spends much of his time in Washington lobbying for Home Star and other legislation to fund energy-efficiency work and create thousands of jobs. (Read more about Golden in a Grist article on Home Star and a Grist article on Sustainable Spaces.)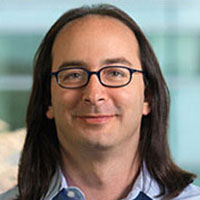 Jack Newman
Cofounder and Senior Vice President of Research, Amyris, Berkeley, California
He may look like an amiable Deadhead, but Jack Newman, 44—that would be Dr. Newman to you—is a Berkeley microbiologist who cofounded Amyris, a startup that went from bioengineering a microbe to produce an anti-malarial drug to genetically tweaking a bug to excrete biodiesel. (Crazy, right?) Amyris, which has a pilot project under way in Brazil, is backed by high-profile Silicon Valley venture capitalists.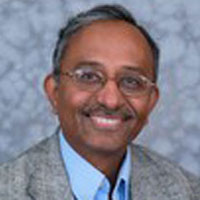 Chandrasekhar "Spike" Narayan
Leader of Science and Technology Organization, IBM's Almaden Research Center, Silicon Valley
Spike Narayan and his team at IBM's Almaden Research Center work on bleeding-edge technologies that are at the nexus of efforts to create a sustainable world—endlessly recyclable plastics, lithium-air batteries that could dramatically extend the range of electric cars, and infrastructure for smart cities. Given Narayan and the Almaden Research Center's proximity to Silicon Valley venture capitalists and entrepreneurs, expect to see some of these technologies hit the market in the coming years.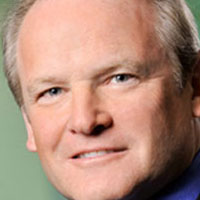 Alan Salzman
Chief Executive, VantagePoint Venture Partners, San Francisco
Salzman, one of Silicon Valley's leading green-venture capitalists, and his firm, VantagePoint Venture Partners, have invested in a slew of startups that may emerge as the linchpins of a sustainable economy—companies like solar power-plant builder BrightSource Energy, electric carmaker Tesla Motors, and electric car infrastructure developer Better Place, as well as home-energy management companies AlertMe and Tendril. He also spends time in Washington, DC, and Europe, advocating for greentech-friendly government policy. (Read a Grist article about Salzman.)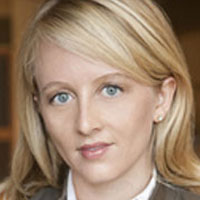 Janine Yorio
Founder and Managing Director, NewSeed Advisors, New York City
Janine Yorio, 33, formerly a Wall Street investor, has turned her finance savvy to the food world. Her firm, NewSeed Advisors, founded in 2009, invests in and advises promising companies working to make agriculture more sustainable. NewSeed has hosted two Agriculture 2.0 investor conferences, in New York and Palo Alto, connecting venture capitalists with ag entrepreneurs—two groups that don't usually mix and mingle. (Read a Grist article about the 2010 Agriculture 2.0 conference.)
John and Julie Stehling
Owners, Early Girl Eatery, Asheville, North Carolina
In 2001, John and Julie Stehling had a radical idea: Let's start a restaurant that sources as much as possible from its foodshed, and let's serve simple diner-style fare at accessible prices. At that time, most local-minded restaurants were foodie temples, with the menu prices to prove it. (Think Chez Panisse.) Today, with the sustainable-food movement focusing more on broadening access, and with the economy in the doldrums, restaurants that combine ecoconciousness with affordability are all the rage. At the the Stehlings' pioneering Early Girl Eatery in Asheville, a huge proportion of the restaurant's produce, meat, and condiments come from local producers—even the fiery tabletop hot sauce and salt. And the hardy breakfasts—like egg biscuit with local sausage ($3.95) and vegan tofu scramble ($7.95)—inspire Asheville residents to queue up down the block.
Leanne Mai-ly Hilgart
Founder, Vaute Couture, Chicago
Leanne Mai-Ly Hilgart, AGE TK launched Vaute Couture last year with a line of chic, ecofriendly, cruelty free, ethically and locally produced coats that are warm enough for Chicago winters. As a vegan, model, and MBA, she brings a unique perspective to her work, and strong values too; all profits from one of her styles are donated to Farm Sanctuary, a haven for rescued farm animals. Vaute Couture also sells vegan-themed T-shirts and jewelry. (Hilgart tells you about it all on her blog and in this video.)
Jim Cochran
Farmer, Swanton Berry Farm, Davenport, California
Despite what many consumers may think, organic rules don't ensure fair treatment of workers—and tight profit margins mean that working conditions and pay on organic farms are too often no different from those in conventional operations. But Jim Cochran, who launched California's first organic strawberry farm in 1987, refused to accept the established norms. In 1998, he became the first organic grower to sign a contract with the United Farm Workers union—and he approached them. Then, in 2005, Cochran rolled out what might be the nation's first stock-ownership plan for farm employees; workers begin earning stock in the operation after
putting in 500 hours. "The dignity of farm labor is a founding principle of Swanton Berry Farm," Cochran says. If the farm's crowded stands at Bay Area farmers markets are any indication, it is possible to protect the earth, treat workers well, and make a profit at the same time.
Image Credits: YouTube, Front Seat, Grist, Grist, Grist, Recurve, Amyris, IBM's Almaden Research Center, Vantage Point, NewSeed Advisors, Early Girl Eatery, On Our Sleeve blog, Swanton Berry Farm
This piece was produced by Grist as part of the Climate Desk collaboration.