Julia Whitty's ("BP's Deep Secrets") latest book is Deep Blue Home: An Intimate Ecology of Our Wild Ocean. While reporting from the Gulf, she encountered many dying animals. Even the fishermen "are starting to think of themselves as fishermen in the past tense." Illustrator Matt Mahurin also has photos in the permanent collection at the Metropolitan Museum of Art. James Balog, whose photos of endangered wildlife have appeared on US postage stamps, just received the Missouri Honor Medal for Distinguished Service in Journalism. Nicholas Felton has been taking infographics to a new level with a personal annual report charting the data of his daily life, from moods to modes of transport, at Feltron.com.
 
Carl Elliott ("Making a Killing") is a bioethics professor at the University of Minnesota and author of the forthcoming book White Coat, Black Hat: Adventures on the Dark Side of Medicine. Sam Weber's illustrations have appeared in The New Yorker, Playboy, and Spin, among other publications.
 
Kevin Drum ("Recycled") has been acquainted with right-wing organizing ever since the John Birch Society took over the PTA at his Orange County elementary school.
 
Andi McDaniel ("The Juan Doe Problem") has written for the Washington Post, Orion, and the New York Times Magazine. Photographer Matt Nager is currently shooting a documentary on toxic waste dumps in Naples, Italy.
 
Nicholas Felton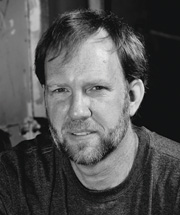 Carl Elliot
Andi McDaniel
Matt Nager
Suzy Khimm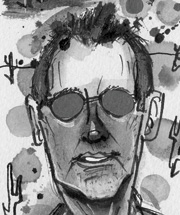 Rick Sealock