Editors' note: We asked Jon Young, the intrepid critic who covers music for the print version of Mother Jones—a MoJo gift subscription, by the way, is truly a steal—to name the 10 best albums he's reviewed this year. Here, in no particular order, are those 10 reviews, each honing in on a single song. We also included the rest of Jon's 2011 magazine picks.
1. "Heartaches and Pain"
from Charles Bradley's No Time for Dreaming (Daptone)
Liner notes: The searing ballad that closes this stunning debut recalls the bleak moment when the singer's brother was shot and killed by his nephew.
Behind the music: Part of the new wave of gifted soul revivalists affiliated with Brooklyn's Daptone Records (home of Sharon Jones), Bradley took a roundabout route to his first album. Born in 1948, he pursued music on the side for decades, while he worked as a chef.
Check it out if you like: Gritty R&B shouters, including James Brown, Wilson Pickett, and Dyke & the Blazers' Arlester Christian, of "Funky Broadway" fame.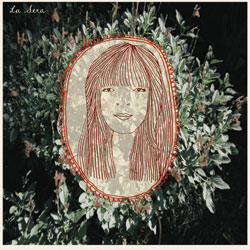 2. "Never Come Around"
from La Sera's La Sera (Hardly Art)
Liner notes: Phil Spector meets the Byrds in a rock-and-roll dive bar as shimmering female voices, crashing drums, and chiming guitars intertwine to create two minutes of pop heaven.
Behind the music: La Sera is a side project of Brooklyn's Katy Goodman, a.k.a. Vivian Girls bassist Kickball Katy, who also took part in the short-lived group All Saints Day last year. This latest extracurricular venture subtracts the dissonance from the blurry garage noise of the Girls for a sweeter kind of escapism.
Check it out if you like: Girl-group pioneers like the Chantels and Ronettes, or modern-day descendants like Best Coast and Frankie Rose and the Outs.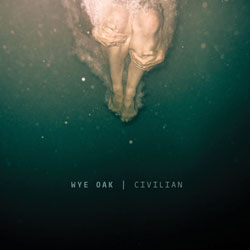 3. "Two Small Deaths"
from Wye Oak's Civilian (Merge)
Liner notes: "I'm saving up all my strength for when I finally fail at keeping you safe," murmurs Jenn Wasner to a gently pulsing beat in this gorgeous meditation on mortality. She composed the lyrics a few hours after learning of the murder of a distant relative and the passing of power-pop hero Alex Chilton on the same day last March.
Behind the music: Originally known as Monarch, the Baltimore psychedelic folk duo of Wasner and multi-instrumentalist Andy Stack later became Wye Oak, taking their name from a massive 96-foot Maryland white oak that collapsed in a 2002 thunderstorm.
Check it out if you like: Offbeat variations on familiar roots genres, including the music of Lambchop, St. Vincent, and Sharon Van Etten.
4. "Reckless Serenade"
from Arctic Monkeys' Suck It and See (Domino)
Liner notes: Rebounding from Humbug, their overly heavy third outing, the British quartet corrects course with a brighter sound that emphasizes Alex Turner's gritty-yet-tender voice.
Behind the music: An old-school guitar band for the modern age, Arctic Monkeys built a loyal audience before they landed a record deal by releasing their music free online. Their subsequent 2006 album, Whatever People Say I Am, That's What I'm Not, became the fastest-selling debut in UK history.
Check it out if you like: Confident hipster dudes, including the Strokes, the Libertines, and Oasis.
5. "The Goo Goo Muck," by Ronnie Cook and the Gaylads
from Keb Darge & Little Edith's Legendary Wild Rockers: A Collection of Rare Rockabilly, Surf and Exotica (BBE)
Liner notes: "I cruise through the city and I roam the streets/Lookin' for something that is nice to eat," purrs Ronnie Cook over a sleazy sax groove on this 1962 obscurity out of Bakersfield, California. The song was memorably covered by psychobilly greats the Cramps on their 1981 album, Psychedelic Jungle.
Behind the music: Scottish DJ Keb Darge played a pivotal role in establishing Britain's northern soul club scene, which celebrates obscure US R&B. Following his compilations of funk and jump blues, this boisterous 20-track set also features the Reekers' "Don't Call Me Flyface" and "King Kong," by Tarantula Ghoul and Her Gravediggers.
Check it out if you like: Eddie Cochran, Gene Vincent, Link Wray, and other early rock mavericks.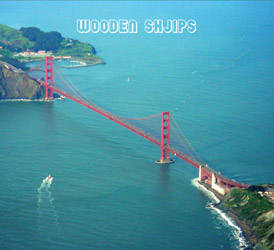 6. "Black Smoke Rise"
From Wooden Shjips' West (Thrill Jockey)
Liner notes: Fire up the incense, turn on the black lights, and let your mind float downstream with this sludgy dose of neo-psyche-delia, mixing fuzzed-out guitars, funeral-parlor organ, and murky voices to ominous effect.
Behind the music: Fronted by Ripley Johnson (half of Moon Duo), this San Francisco quartet launched in 2003 as a vehicle for untrained musicians to explore new sounds. Eschewing convention, the band gave away all 300 copies of its 10-inch vinyl debut. And yes, there is a "j" in "Shjips."
Check it out if you like: The Velvet Underground, the Doors, and German minimalist greats Neu!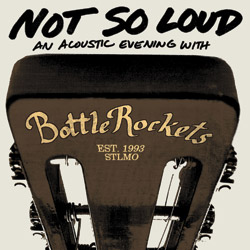 7. "1000 Dollar Car"
From Bottle Rockets' Not So Loud (Bloodshot)
Liner notes: "A thousand-dollar car, it ain't worth shit/You might as well take your thousand dollars and set fire to it," groans Brian Henneman, using wheezing harmonica and lazy banjo to underscore his woe.
Behind the music: Henneman was a roadie for alt-country pioneers Uncle Tupelo in the early '90s before forming the Bottle Rockets. Cut at a club in a converted schoolhouse in the band's home base of St. Louis, Not So Loud trades the usual scruffy rock for acoustic settings that emphasize the quartet's witty songwriting.
Check it out if you like: Drive-By Truckers, Todd Snider, Neil Young, and other champions of the underclass.
8. "Soul Feeling"
Frankie Pighee & the Soulettes, from the compilation Boddie Recording Company: Cleveland, Ohio (The Numero Group)
Liner notes: Supported by a funk groove of organ and tambourine, Frankie Pighee, a 400-pound woman with a voice deeper than many men's, salutes R&B greats Wilson Pickett and Sam & Dave on this 1967 single from the obscure Soul Kitchen label.
Behind the music: From the late '50s to the late '80s, the low-fi studio of the tiny Boddie Recording Company was responsible for nearly 300 albums and singles, most of which sold fewer than 1,000 copies. Heavy on soul with a side order of gospel, this fascinating archaeological study collects 58 tracks on three CDs.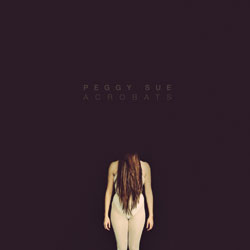 9. "There Always Was"
From Peggy Sue's Acrobats (Yep Roc Records)
Liner notes: "She said, 'I'm just a severed head/No arms, no legs, no mans to bed,'" Rosa Slade and Katy Beth Young murmur in eerie harmony as clanging guitar and Olly Joyce's clattering drums amp up the tension on the thrilling climax of their second album.
Behind the music: Formed in Brighton, England, the trio was previously known as both Peggy Sue and The Pirates and Peggy Sue and Les Triplettes. On Acrobats they worked with producer John Parish, of PJ Harvey fame, featuring electric instruments for the first time.
Check it out if you like: Modern folk revisionists like Wye Oak, Mumford & Sons, and Laura Marling.
10. "Woebegone"
From Shelby Lynne's Revelation Road (Everso Records)
Liner notes: Shelby Lynne sets her sultry voice to a lazy shuffle, purring, "I should drive off of the road/I'm in a war I cannot win," in an attempt to make sense of her mistakes.
Behind the music: Lynne won a Best New Artist Grammy in 2000, more than a decade after her first album. (She also played Johnny Cash's mother in the 2005 film Walk the Line.) Launching her own record label last year, she took self-sufficiency to the next level with Revelation Road, producing and writing all the songs and playing all the instruments.
Check it out if you like: Tony Joe White, Arthur Alexander, and Dusty Springfield, all masters of soul-country fusion.
"Yo Yo"
from Fujiya & Miyagi's Ventriloquizzing (Yep Roc)
Liner notes: His monotone oozing cool disdain, David Best murmurs, "You change your mind when the wind blows…You know even less than you think you know," as old-school synths pump out a casually funky groove.
Behind the music: Though you might think Fujiya & Miyagi are a Japanese duo, the quartet's name comes from an obscure brand of audio equipment and the "wax on, wax off" teacher of The Karate Kid.
Check it out if you like: Krautrock (Neu!), synth-pop pioneers (Devo), and more recent electronica (LCD Soundsystem).
"Understruggle; Yay, Win"
from Ben + Vesper's Honors (Sounds Familyre)
Liner notes: Nudged by gentle banjo and mandolin, New Jersey spouses Ben and Vesper Stamper intertwine their lazy voices in musings on everything from a missing shirt to the nature of destiny, creating the feeling of hanging out with friends on a sleepy afternoon.
Behind the music: Vesper Stamper is named after Casino Royale Bond girl Vesper Lynd.
Check it out if you like: Sufjan Stevens, the Handsome Family (another married duo), Mountain Man, and others who bring idiosyncratic twists to familiar folk conventions.
"The Cracks in the Walls"
from Broken Records' Let Me Come Home (4AD)
Liner notes: "Never calm me down, I want to feel my heart is bursting out," exclaims Jamie Sutherland with fidgety fervor, as thundering drums, jangling guitars, and mournful violin create a thrilling sense of apocalyptic drama.
Behind the music: Sutherland says the Edinburgh sextet's second outing drew inspiration from Bruce Springsteen's Nebraska and landmark films like Badlands and East of Eden. The album's initial recording sessions took place in an old distillery grain store in the Scottish highlands.
Check it out if you like: U2, Arcade Fire, and Jeff Buckley, all masters at depicting personal passions on epic canvases.
"You Been Lyin'"
from Black Joe Lewis & the Honeybears' Scandalous (Lost Highway)
Liner notes: Old-school R&B conventions get an incendiary jolt on this blazing garage-soul raveup as Austin, Texas, belter Lewis delivers a furious performance that suggests Stevie Wonder jamming with Sly and the Family Stone.
Behind the music: Produced by Spoon drummer Jim Eno, the aptly named Scandalous is a rowdy and sometimes R-rated set ranging from primal Delta blues to driving funk attacks. Though they could pass for a veteran act, Lewis & the Honeybears joined forces just four years ago, when Black Joe was booked to open for Little Richard and needed a band on short notice.
Check it out if you like: Modern soul believers (Sharon Jones, Kings Go Forth) and their touchstones (James Brown, Otis Redding).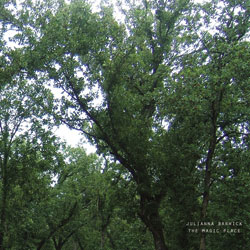 "White Flag"
from Julianna Barwick's Magic Place (Asthmatic Kitty)
Liner notes: This luminous track is best experienced as one movement of an album-length piece devoted primarily to a cappella singing, with occasional sparse instrumentation. Featuring endless overdubs of Barwick's wordless, angelic vocals, it's eerie, soothing, and thought-provoking—like New Age music with substance.
Behind the music: Also taking an arboreal bent, the Louisiana-bred, Brooklyn-based Barwick named her breathtaking work after a hollowed-out kid-friendly tree on the farm where she grew up. Following two self-released projects, she's joined kindred spirit Sufjan Stevens' label.
Check it out if you like: Brian Eno's ambient works, old-fashioned church hymns, and the Beach Boys' spiritual side.
"Virtual Boyfriend"
from Poly Styrene's Generation Indigo (Future Noise Music)
Liner notes: Powered by a pumping dance groove, Poly Styrene sings, "Threw the credit card away/Got out of the red and into the black/I'm looking to the future and I'm not looking back," in a pointed but good-natured essay on consumerism and pop culture.
Behind the music: Born to a British mother and Somali father, Poly, a.k.a. Marianne Elliot-Said, was one of the most compelling (and piercing) voices of late '70s British punk, shouting window-rattling anthems like "Oh Bondage Up Yours!" and "I Am a Cliché" as leader of the short-lived X-Ray Spex, getting started while still in her teens. After joining the Hare Krishnas in the '80s and briefly reuniting X-Ray Spex in the '90s, Styrene sets social commentary to a more club-friendly sound on her first solo album in more than three decades. Unfortunately, she's currently undergoing treatment for cancer, which prevents her from performing live for the immediate future.
Check it out if you like: Sleater-Kinney, Beth Ditto, M.I.A., and other disruptive women.
"Peep Show Bible"
from Gary Lucas & Gods and Monsters' The Ordeal of Civility (Knitting Factory Records)
Liner notes: Firing off stinging slide-guitar licks as a rowdy horn erupts, Lucas growls, "From Genesis to Revelation, ain't a thing that ain't been tried and done," in a riff on scandal and organized religion.
Behind the music: This cult hero has compiled a staggering résumé over the past three decades, working in Captain Beefheart's band, writing songs with Jeff Buckley, scoring films and TV shows, and playing with everyone from Iggy Pop to Roswell Rudd to DJ Spooky. The latest Gods and Monsters album showcases his accessible side, featuring backing from underground vets Ernie Brooks (Modern Lovers) and Billy Ficca (Television), with production by Jerry Harrison (Talking Heads).
Check it out if you like: Richard Thompson, Lowell George, John Fahey, or any guitar virtuoso who prizes feeling above pure technical ability.
"…etc…"
from Daniel Knox's Evryman for Himself (La Société Expéditionnaire)
Liner notes: "Discovery, made in the men's room of a truck stop/Interrupted by a beat cop," mournfully croons Daniel Knox, one of many awkward moments depicted on this haunting debut, which brings misanthropes and misfits to life with dry wit and offbeat details.
Behind the music: The Springfield, Illinois, native came to Chicago to study film in the late '90s, but switched to music when he started sneaking into the Hilton Towers' Grand Ballroom to teach himself piano. He raised his profile by playing organ onstage before David Lynch introduced Inland Empire at the film's 2007 Windy City premiere, and he has since performed with Rufus Wainwright, Jessye Norman, and former Pulp frontman Jarvis Cocker.
Check it out if you like: Randy Newman, Tom Lehrer, and other pianistic iconoclasts.
"(Keep Me) Satisfied"
from Antietam's Tenth Life (Carrot Top)
Liner Notes: Indie-rock guitar heroine Tara Key devises an intriguing blend of urgency and calm on this toe-tapping track, mixing placid vocals, chunky chords and psychedelic soloing to create the sensation of being swept away by gentle tidal wave.
Behind the Music: A graduate of the Louisville, Kentucky, scene, where she played in the punk-funk group Babylon Dance Band, Key and bassist-husband Tim Harris launched Antietam in New York in the mid-'80s, taking their name from the Civil War battle. Her other activities include solo records, two albums of guitar instrumentals in collaboration with Eleventh Dream Day's Rick Rizzo and session work with Yo La Tengo.
Check it out if you like: Smart bands wielding forceful guitars, including Mission of Burma, R.E.M., and the Feelies.
"The Bid"
from Ximena Sariñana (Warner Bros.)
Liner notes: Mexico's Ximena Sariñana fuses dance-floor energy and a grandiose melody, exclaiming, "I don't think you notice me/Don't know who I really am," on this alluring track, one of many songs on her English-language debut exploring the difficulties of making meaningful connections.
Behind the music: The daughter of director Fernando Sariñana, the 25-year-old acted in movies and telenovelas and fronted the jazz-funk band Feliz No Cumpleaños before releasing Mediocre, her self-deprecatingly titled solo debut, in 2008. Producers on this new project include TV on the Radio's Dave Sitek and Greg Kurstin of the Bird and the Bee.
Check it out if you like: Smart singer-songwriters like Fiona Apple, Norah Jones, and Lily Allen.
"Only One"
from Eilen Jewell's Queen of the Minor Key (Signature Sounds)
Liner notes: Best known as an alt-country artist, Jewell (not to be confused with the '90s diva) channels jazz siren Billie Holiday on this torch song, as shimmering electric guitar and organ cast a late-night spell.
Behind the music: Boise-born and Boston-based, the versatile former street busker performs gospel in a side project, the Sacred Shakers, and released a Loretta Lynn tribute album last year. She wrote the songs on Queen of the Minor Key while holed up in an Idaho cabin without electricity or running water.
Check it out if you like: Progressive traditionalists such as Neko Case, Buddy Miller, and Lucinda Williams.
"How's Never"
From Ivy's All Hours (Nettwerk)
Liner notes: Over a pulsing groove punctuated by synthesizers and shimmering guitars, Dominique Durand sighs, "We've got to find some time to get together/How's never?" It's one of many expressions of modern anomie on this quietly seductive album.
Behind the music: Ivy began in the mid-'90s in New York when Andy Chase (now Durand's husband) and Fountains of Wayne co-leader Adam Schlesinger persuaded the recent Parisian émigré to sing on a demo. All Hours, the trio's first album in six years, downplays their '60s pop influences to spotlight dance-friendly tunes with an '80s ambience.
Check it out if you like: Smart boy-girl collaborations like the Bird and the Bee, Saint Etienne, and Everything But the Girl.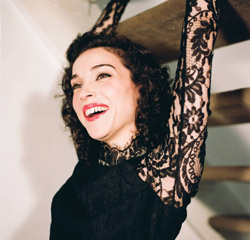 "Surgeon"
From St. Vincent's Strange Mercy (4AD)
Liner notes: Seemingly possessed by wild-eyed delirium, Annie Clark, a.k.a. St. Vincent, fashions an unstable compound of wistful synths, jittery rhythms, and woozy voices as the mood escalates from serenity to hysteria on this unsettling track.
Behind the music: Taking her name from a Nick Cave lyric, the Dallas-bred Clark performed with the Polyphonic Spree and Sufjan Stevens before going solo. Prior to this, Clark's third album, she collaborated with Justin Vernon (Bon Iver) on the Twilight: New Moon soundtrack.
Check it out if you like: Otherworldly spell-casters like Björk, Kate Bush, and Land Of Talk's Elizabeth Powell.
"Det Haster!"
From Casiokids' Aabenbaringen Over Aaskammen (Polyvinyl)
Liner notes: This loopy Norwegian quartet brings a playful tinge to synth pop, crafting delectable fun from analog blips, chunky beats, and Ketil Kinden Endresen's dreamy voice.
Behind the music: Known for spirited live shows, Casiokids have incorporated shadow puppets and animal costumes into the act. Aabenbaringen Over Aaskammen, their first proper album following a 2006 singles compilation, translates as "the revelation over the mountain"—a supposed reference to Dr. Tarzan Monsoon, a fictional adventurer who discovered a hidden rainforest.
Check it out if you like: Electronica mavericks such as Devo, When Saints Go Machine, and New Order.
Click here for more music features from Mother Jones.
Front page image: scannerFM/Flickr