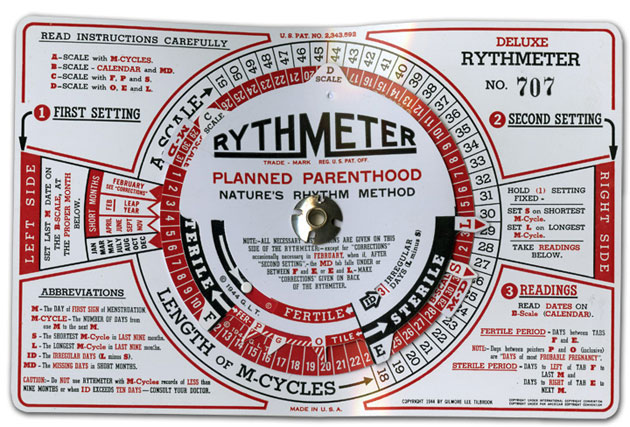 An exhibit at the Center for the History of Medicine doesn't sound like a good date night, but this piece in Harvard Magazine turned me on to one Dr. John C. Rock, the longtime Harvard Medical School gynecologist who pioneered hormonal birth control in the early 1950s and pushed for the FDA to approve the Pill in 1960—a development that did make for some good date nights.
Prior to that, the article notes, Rock would have given patients at his Rhythm Clinic the "scientific prediction dial" or, later, the Rythmeter (above). Back then, the rhythm method was the only legal form of contraception in Massachusetts. (Feb. 2012 update: Now, apparently, it's the only method religious conservatives want your health insurance to cover.)
Mainly, I just liked this gizmo. Probably required a Ph.D. to use the damn thing.