Facts matter:
Sign up
for the free
Mother Jones Daily
newsletter.
Support
our nonprofit reporting.
Subscribe
to our print magazine.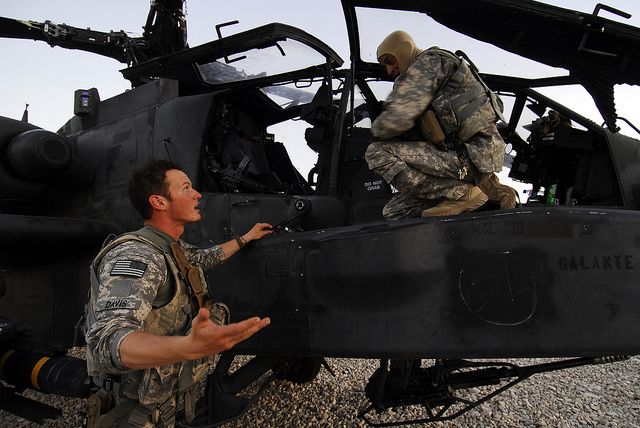 US Army Chief Warrant Officer 2 Mark Davis (left) and Chief Warrant Officer 3 Mike Croslin discuss their last mission after landing an AH-64 Apache helicopter from Company B, 1st Battalion, 4th Aviation Regiment, Attack Reconnaissance Battalion in Kunduz, Afghanistan, on July 24, 2010. Photo via the US Army by Petty Officer 2nd Class Walter M. Wayman.