Facts matter:
Sign up
for the free
Mother Jones Daily
newsletter.
Support
our nonprofit reporting.
Subscribe
to our print magazine.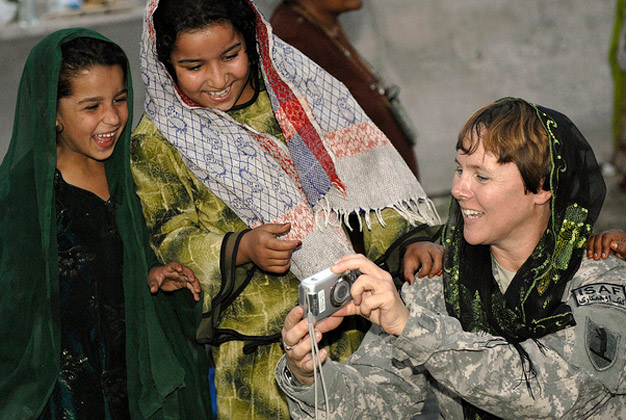 U.S. Army Capt. Marie Orlando shows Afghan girls photos during their weekly Girl Scout meeting at Forward Operating Base Finley-Shields, Afghanistan, on Oct. 9, 2010. Orlando is the information operations officer with the agriculture development team assigned to the base. DoD photo by Master Sgt. Bill Gomez, U.S. Air Force.