Facts matter:
Sign up
for the free
Mother Jones Daily
newsletter.
Support
our nonprofit reporting.
Subscribe
to our print magazine.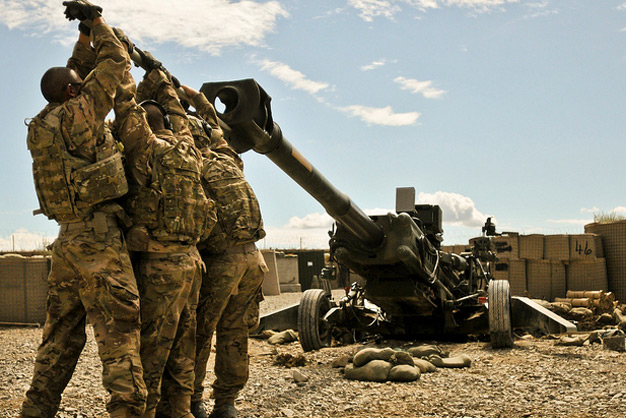 Soldiers from 172nd Infantry Brigade, work at dislodging their M-777 155mm howitzer from the three-foot deep hole it dug its spades into after firing several rocket assisted projectiles Sep. 3. The huge weapon weighs 9,000 pounds. Photo by Spc. Ken Scar, 7th Mobile Public Affairs Detachment.