Fight disinformation:
Sign up
for the free
Mother Jones Daily
newsletter and follow the news that matters.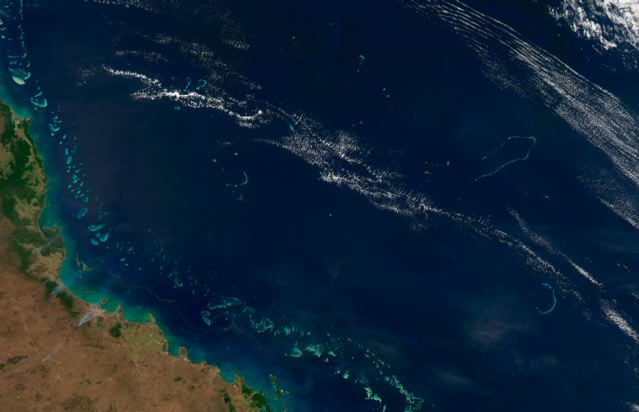 The Australian government announced last week a proposal to create the world's largest marine protected area in the phenomenally biodiverse richness of the Coral Sea.
Too bad no one's happy with it. Of course, it's in the nature of protected areas to make people unhappy for a good long while before there's any hope of making them happy.
Yellowstone, the world's first national park, might have triggered part two of the Civil War if there had been more people living in the West at the time. Here's what Senator Cornelius Cole of California had to say about it during legislative debate:
I have grave doubts about the propriety of passing this bill. The natural curiosities there cannot be interfered with by anything that man can do…. I cannot see how [they] can be interfered with if settlers are allowed to appropriate them….  I do not see the reason or propriety of setting apart a large tract of land of that kind in the Territories of the United States for a public park. There is abundance of public park ground in the Rocky Mountains that will never be occupied. It is all one great park, and never can be anything else…. There are some places, perhaps this is one, where persons can and would go and settle and improve and cultivate the grounds, if there be ground fit for cultivation.



In Australia, some fishers are mad as hell about the proposed new park. For brevity in reporting, nothing beats this article, in its entirety, from the Queensland ABC:
Commercial fishers in the Coral Sea claim they are being made scapegoats despite a long history of sustainable fishing. Rob Louden is a licence and quota holder in the Coral Sea and East Coast sea cucumber fishery. He says the proposed Commonwealth marine park will put valuable and productive fishing grounds off limits for no apparent ecological or biological reason.



Scientists and conservationists are equally unhappy with the Coral Sea proposal. From Nature News:
Hugh Possingham, director of the Australian Research Council (ARC) Centre of Excellence for Environmental Decisions at the University of Queensland, points out that little more than half… of the Coral Sea reserve is proposed as a 'no take' area, in which all fishing would be banned. The world's largest existing marine reserve, established last year by the British government around the Chagos Islands in the Indian Ocean, spans 544,000 [square kilometers] and is a no-take zone throughout. An alliance of campaigning conservation groups, including the WWF and the Pew Environment Group, argues that more of the Coral Sea should receive this level of protection.
The fight is fierce—and important. Australia is struggling to create meaningful protection for much of its waters. 
But its weak draft proposal last May for a southwestern Australian marine park prompted 173 scientists to write an open letter to the government in protest. One of the co-signers, CJA Bradshaw, wrote at his blog Conservation Bites:
Basically, the proposed parks are merely a settlement between government and industry where nothing of importance is really being protected. The parks are just the leftovers industry doesn't want. No way to ensure the long-term viability of our seas.
Barry Wrasse is a stakeholder too. Here's what he has to say.