Facts matter:
Sign up
for the free
Mother Jones Daily
newsletter.
Support
our nonprofit reporting.
Subscribe
to our print magazine.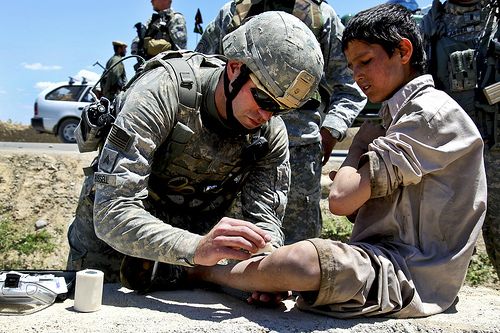 US Army Sgt. John Russell from Amelia, Va., gives a small child medical care, on June 9, in Loger province, Afghanistan. Russell is assigned to the 173rd Airborne Brigade Combat Team. Photo via the US Army.