Fight disinformation:
Sign up
for the free
Mother Jones Daily
newsletter and follow the news that matters.
Editor's note: Mac and MoJo photo editor Mark Murrmann are in Haiti all week. Read her previous posts here, and read her features on AWOL aid and the rapists terrorizing the tent camps. And check out more of Mark's photos here.
It sounded like a wild rumor when it circulated earlier today, but tonight, Jean-Claude "Baby Doc" Duvalier landed in Haiti after a quarter-century of exile. The word from Duvalier is that he's come to help his country. According to everyone on the street and on the radio, the Americans and the French conspired to bring him here to upset current president René Preval, who's been accused of fixing his country's recent elections.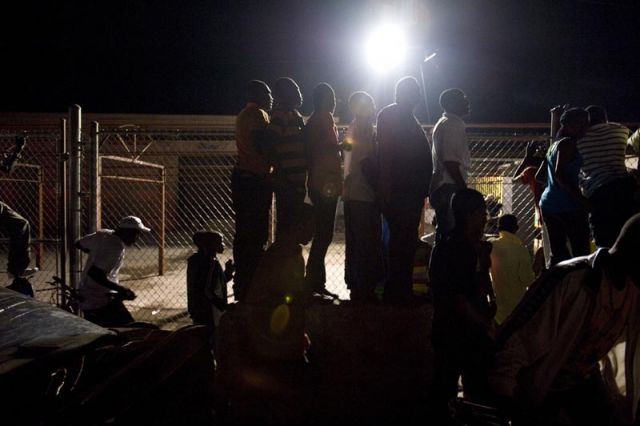 The former dictator was greeted at the Port-au-Prince airport with cheering and celebratory chanting. Why were such huge crowds so happy to see the raping, murdering, plundering leader who was ousted in 1986 after a popular revolt? "He is our greatest president!" men around me yelled.
My 53-year-old translator, Sam, concurred. "Things have never been as good as when he was here," he said. "The only thing that was worse was we couldn't talk about politics because he was a dictator, but everything else is much worse now."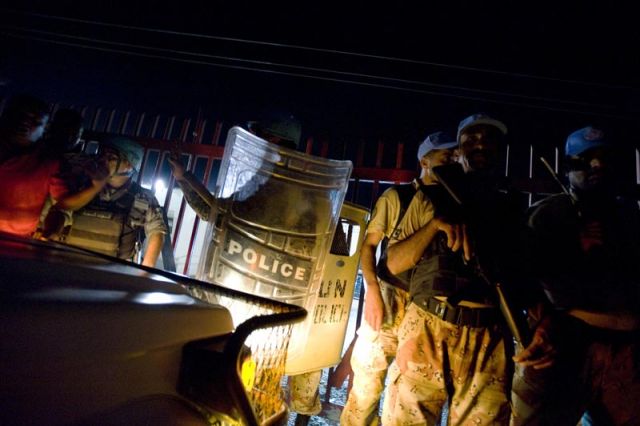 No one knows what Duvalier will say at his press conference scheduled for tomorrow, nor what effect his return will have on the impending run-off elections. But the news has inspired happy revelers in the streets who seem to think something exciting is about to happen. As Sam put it, "I don't know what's going to happen. But this will definitely reshuffle the deck."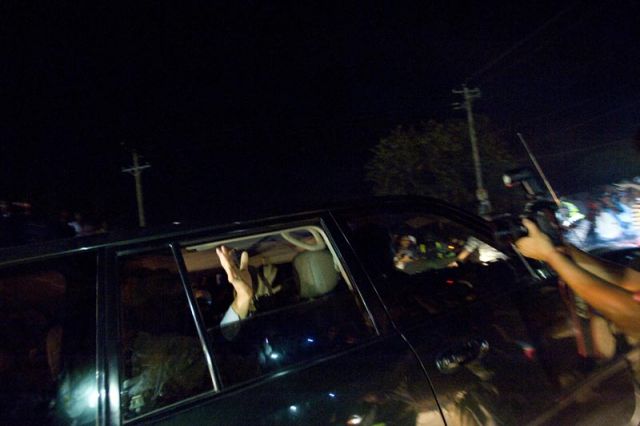 UPDATE: Monday morning, journalists waited outside Baby Doc's Port-au-Prince hotel for a rumored press conference, only to be told several hours later by the former Haitian ambassador to France that "the president has no time to talk to the press today." Despite reports that the exiled leader would be in town for only three days, the ambassador said there is no estimate for the length of his stay. The date and time of a press conference will be announced tomorrow.