Facts matter:
Sign up
for the free
Mother Jones Daily
newsletter.
Support
our nonprofit reporting.
Subscribe
to our print magazine.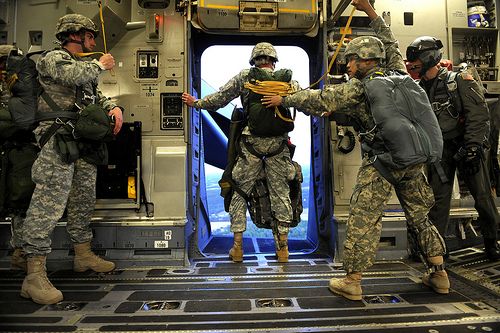 US Army Soldiers prepare to conduct a static line airdrop during a forcible entry exercise on Pope Air Force Base, N.C., on April 26, 2010. Photo via the US Army.