Facts matter:
Sign up
for the free
Mother Jones Daily
newsletter.
Support
our nonprofit reporting.
Subscribe
to our print magazine.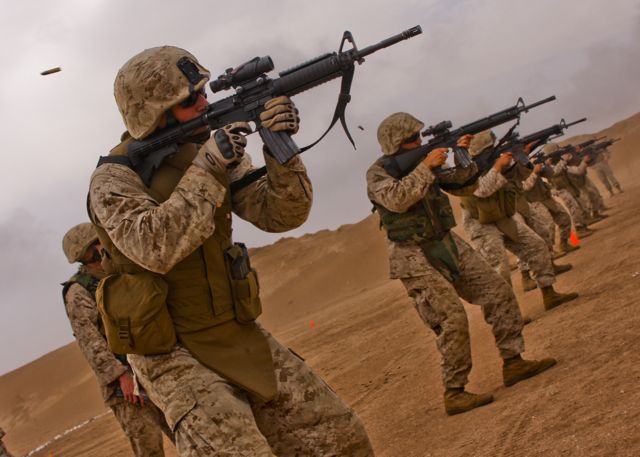 Lance Cpl. Justin Roy of Lafayette, La., an infantryman who serves with Company F, Anti-terrorism Battalion, 4th Marine Division, engages targets during live-fire urban combat marksmanship training conducted by US Marines and Moroccan soldiers as part of Exercise African Lion 2010 at Morocco Military Base Tifnit May 19. Photo via the US Army photo by Sgt. Whitney Houston.