Fight disinformation:
Sign up
for the free
Mother Jones Daily
newsletter and follow the news that matters.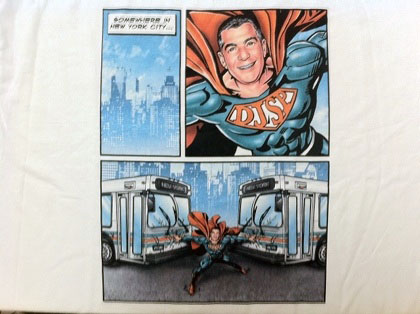 Courtesy of Legalprise
Mother Jones readers have lately read a lot about David J. Stern, the powerful Florida lawyer who over decades built one of the most powerful foreclosure law firms in the nation—and a lavish lifestyle for himself. (Think waterfront mansion, beachfront condo, Ferraris and Porsches, and an Italian jet-powered yacht.) However, as I reported in a long investigative story in August, there's plenty of evidence suggesting that, as the housing market imploded and foreclosures mounted, Stern and his firm repeatedly cut corners and even allegedly broke the law all in the name of ramming through foreclosures and profiting as much as possible. Now, as the foreclosure crisis rears its ugly head again, Stern has faced criticism in the press and in private; this month, he lost several major clients that once fed him foreclosure cases, including Fannie Mae, Freddie Mac, and Citigroup.
What remains a question mark is Stern himself. He almost never gives interviews (he and associates declined multiple requests of mine), and there's scant public information out there about him. That said, a photo obtained on Friday by Mother Jones offers a small but illuminating peek at Stern's personality.
At the start of this year, Stern spun off the non-legal pieces of his foreclosure empire into a separate, publicly traded company called DJSP Enterprises. He was so bullish on DJSP and the prospects of the foreclosure business that he handed out t-shirts depicting him as Superman (or Captain DJSP, or Foreclosure Man, or whatever) to top-tier investors in the new company. Yep—the guy on the t-shirt stopping two New York City buses with his bare hands is Stern. I'm not going to read too much into what the t-shirt means, other than to say it takes real chutzpah to dish out shirts suggesting your new foreclosure company somehow makes you a superhero. Stern's public company, DJSP, hasn't turned out to be so super. In January, the stock debuted on the NASDAQ at $9.25; today, it's trading at a buck.