Facts matter:
Sign up
for the free
Mother Jones Daily
newsletter.
Support
our nonprofit reporting.
Subscribe
to our print magazine.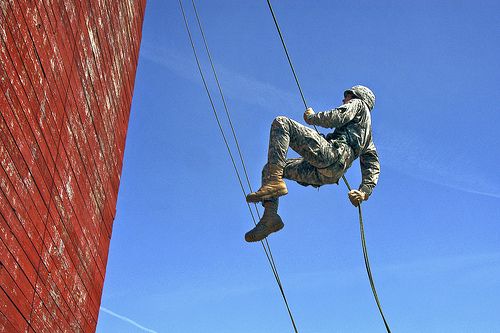 An Army ROTC cadet rappels down a 45-foot tower during combined field training at the Joint Maneuver Training Center on Camp Atterbury, Ind., on March 27, 2010. Photo via the US Army by Sgt. Will Hill.